Glycemia Reduction Approaches in Diabetes: A Comparative Effectiveness Study (GRADE)
Nationwide clinical trial comparing
common medications for type 2 diabetes
Improved HbA1c

All study medications (insulin glargine, liraglutide, sitagliptin, and glimepiride) when added to metformin lowered HbA1c. After 4 years of follow-up, participants taking liraglutide or insulin glargine added to metformin reached and maintained target blood glucose levels for the longest time.
​​​​​​​
Side Effects
On average, participants in all treatment groups lost weight. Over 4 years, participants in the liraglutide and sitagliptin groups lost more weight than those assigned to the glargine and glimepiride groups. Overall, severe hypoglycemia was rare. Participants taking liraglutide reported more frequent gastrointestinal side effects and weight loss compared to the other 3 groups.

Subgroup Differences


No differences were seen in participants reaching the primary outcome of HbA1c level of 7.0% or higher, by sex, age, or race or ethnic group for subgroups prespecifed by the study. ​​​​​​​
​​​​​​​

​​​​​​​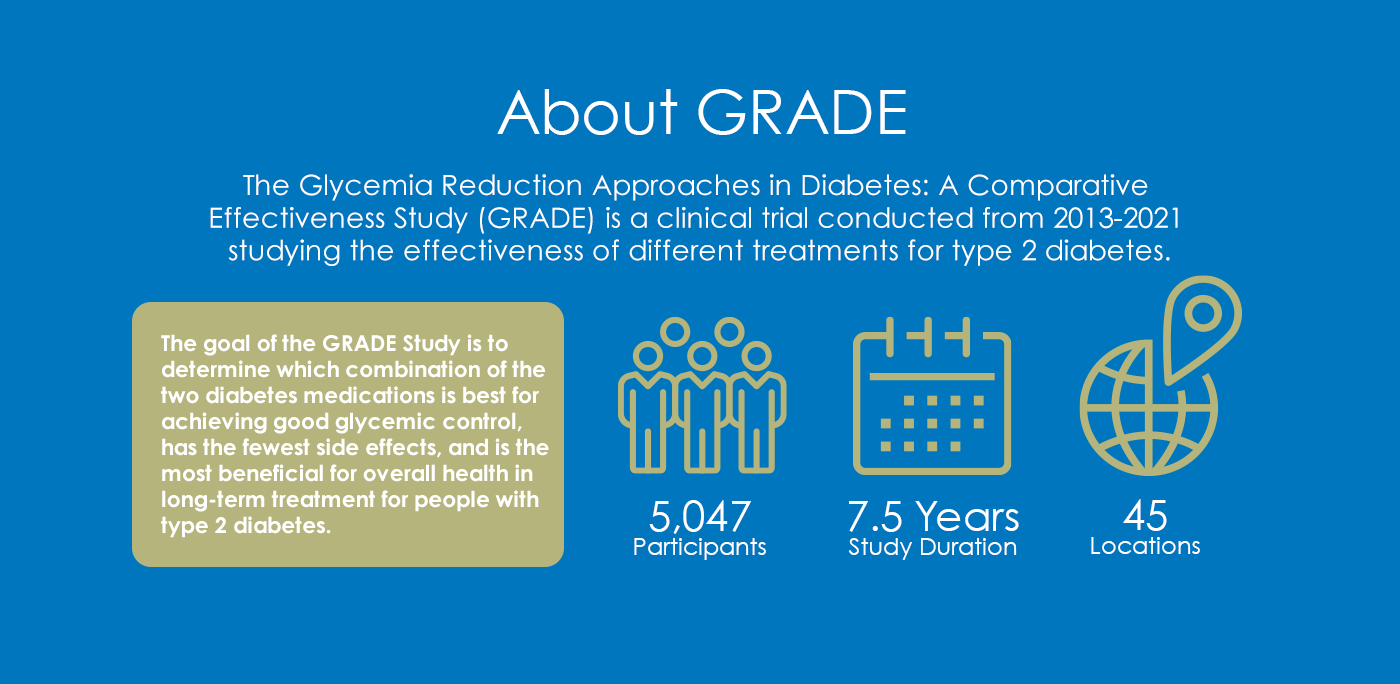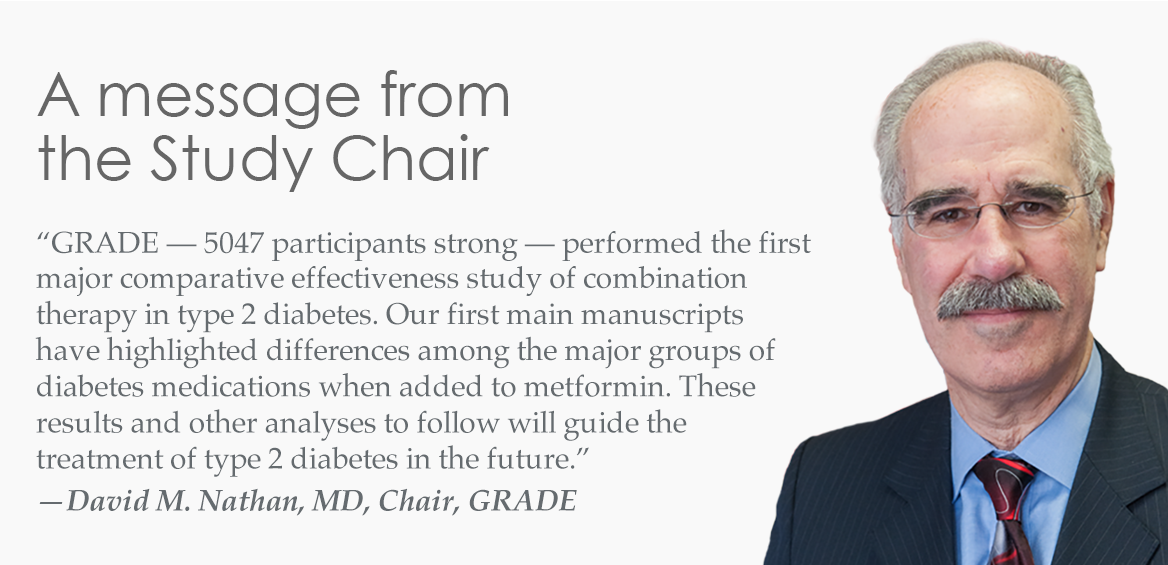 Acknowledgements
The GRADE study was supported by NIDDK, NIH, ADA, NHLBI and the CDC. The Department of Veterans Affairs provided resources and facilities. Educational materials were provided by the National Diabetes Education Program. Material support in the form of donated medications and supplies was provided by Beckton, Dickinson and Company, Bristol-Myers Squibb, Merck & Co., Inc., Novo Nordisk, Roche Diagnostics, and Sanofi.
Our Study Participants - Thank you!
The GRADE Study Research Group is deeply grateful to our participants whose loyal dedication made GRADE possible.